WORLD LEADING PICKLEBALL PADDLES
Vendor:

Regular price

£0.00

Sale price

£145.99

Unit price

per

Vendor:

Regular price

Sale price

£145.99

Unit price

per

Vendor:

Regular price

Sale price

£199.99

Unit price

per
How to Play?
Discover the world of pickleball. A sport that combines elements of tennis, badminton and table tennis. Theres always time to learn or relearn the 'ins and outs' of this rapidly growing sport. Join the fun today!
LEARN MORE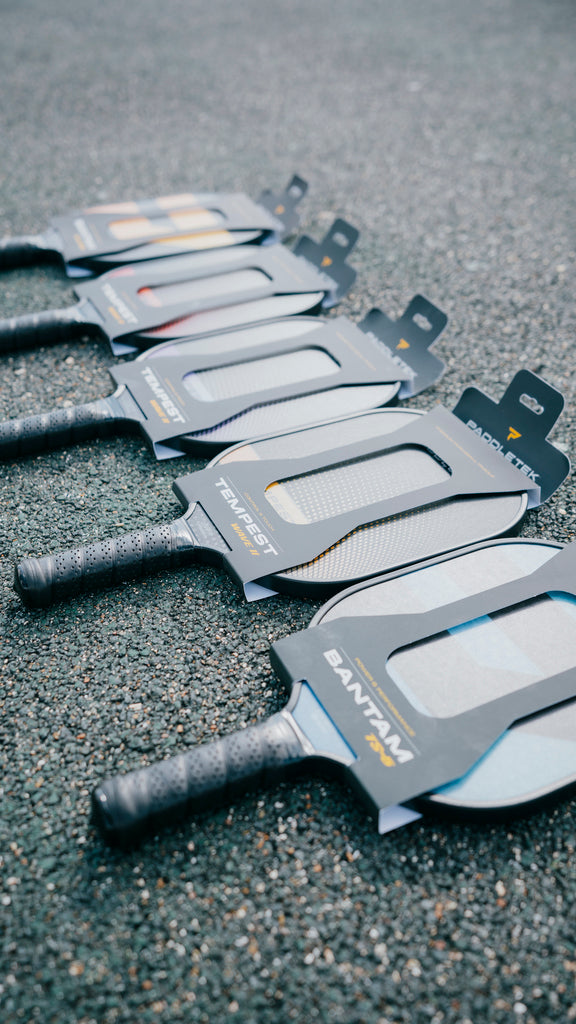 World Leading Pickleball
Browse through our range of world leading pickleball paddles, nets, balls and sets. Whether you're starting your pickleball journey looking for your first paddle, or a you're a competitive player looking for something to give you an edge on the court. You'll find what you need at The Pickleball Store.
SHOP NOW
Let customers speak for us